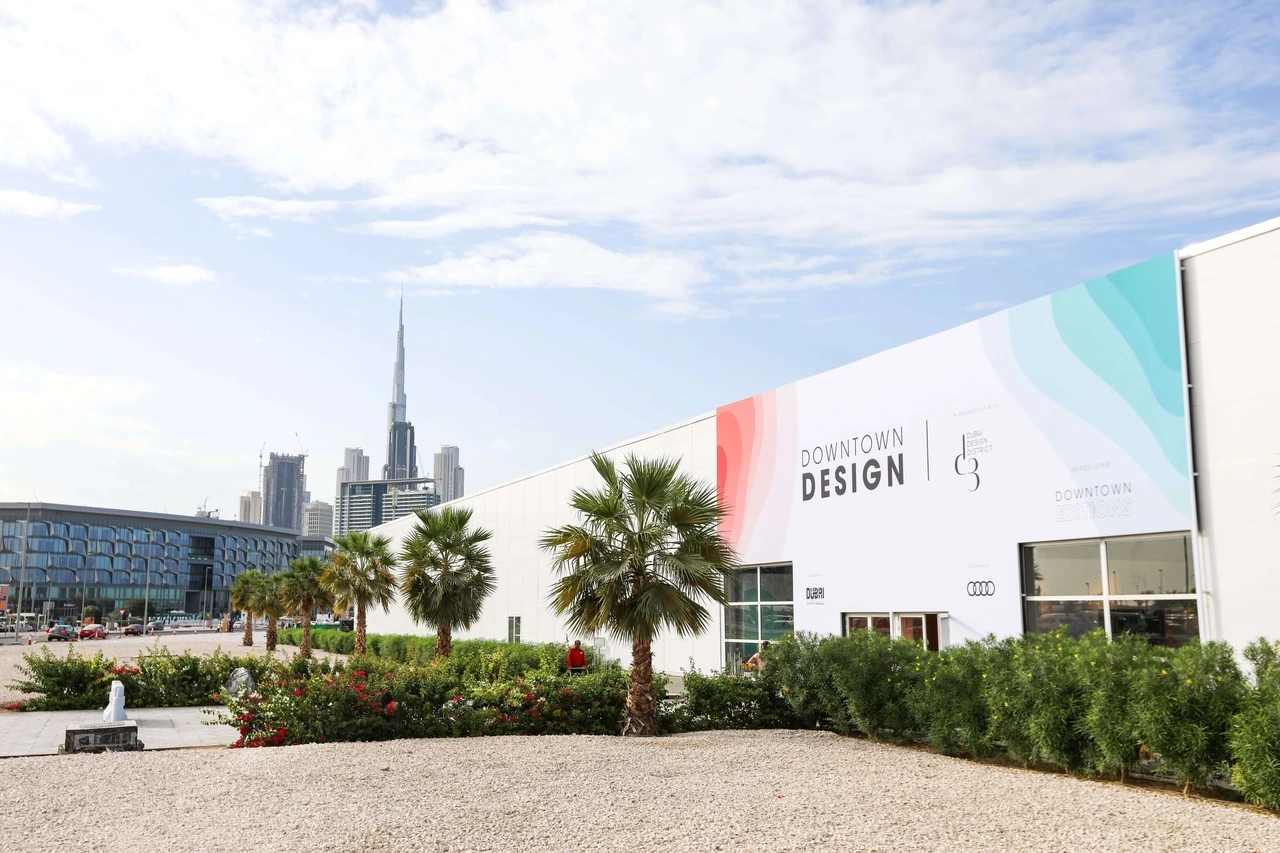 Sand-dusted mugs, lava stone lamps, and hand-knotted carpets adorned with subtle motifs —everything about the Downtown Design Dubai exhibition exudes elegant simplicity.
But transporting these delicate, limited edition items is anything but simple. From packing to shipping, customs declarations, taxation, delivery, unloading, and installing, there are many stages to global art logistics.
"Nightmares can happen," said David Muggli, Global Head of Brink's Fine Art Services, Brink's Fine Art Services. "We are there to prevent them."
About Downtown Design Dubai
In November 2018, over 175 contemporary international design brands and 40 regional designers presented their designs at the Downtown Design Dubai fair, the largest-ever curation of Middle Eastern talent and a dazzling showcase of contemporary international design brands.
Brink's Fine Art Services has been the official logistics partner for Downtown Design Dubai for several years. This long-term partnership has been built on Brink's Fine Art Services' ability to deliver excellence while meeting the evolving needs of the client.
"The fair has grown about 20 to 30 percent year-on-year, and we are growing with it," said Muggli. "We are an instrumental part of them being able to grow in this way, managing logistics around the event so organizers and exhibitors can focus on their business—presenting, selling and organizing the event so that it is a fantastic experience for visitors."
More than door-to-door delivery
The design and art world have specific transport requirements, and there is an expertise to handling fragile objects when in transit.
For the Brink's Fine Art Services team, transporting these valuable and often fragile pieces of high-end design is more than delivering the box to the door – it's about making sure that thousands of objects arrive at the venue on time and undamaged, and return to their respective owner in the same condition.
Brink's Fine Art Services supports international exhibitors at the fair at every stage, from answering questions about shipments and taxation on sales to guiding them and their products through customs and regulations.
Shipments are handled from around the world, by all modes of transport—air, land and sea. When the shipments arrived, they helped clear them through customs, handled the packages through Brink's Fine Art storage facilities and delivered them safely to the exhibition spaces.
"From door to door and nail to nail, we handle all of the background work; we provide peace of mind for our customers," said David.