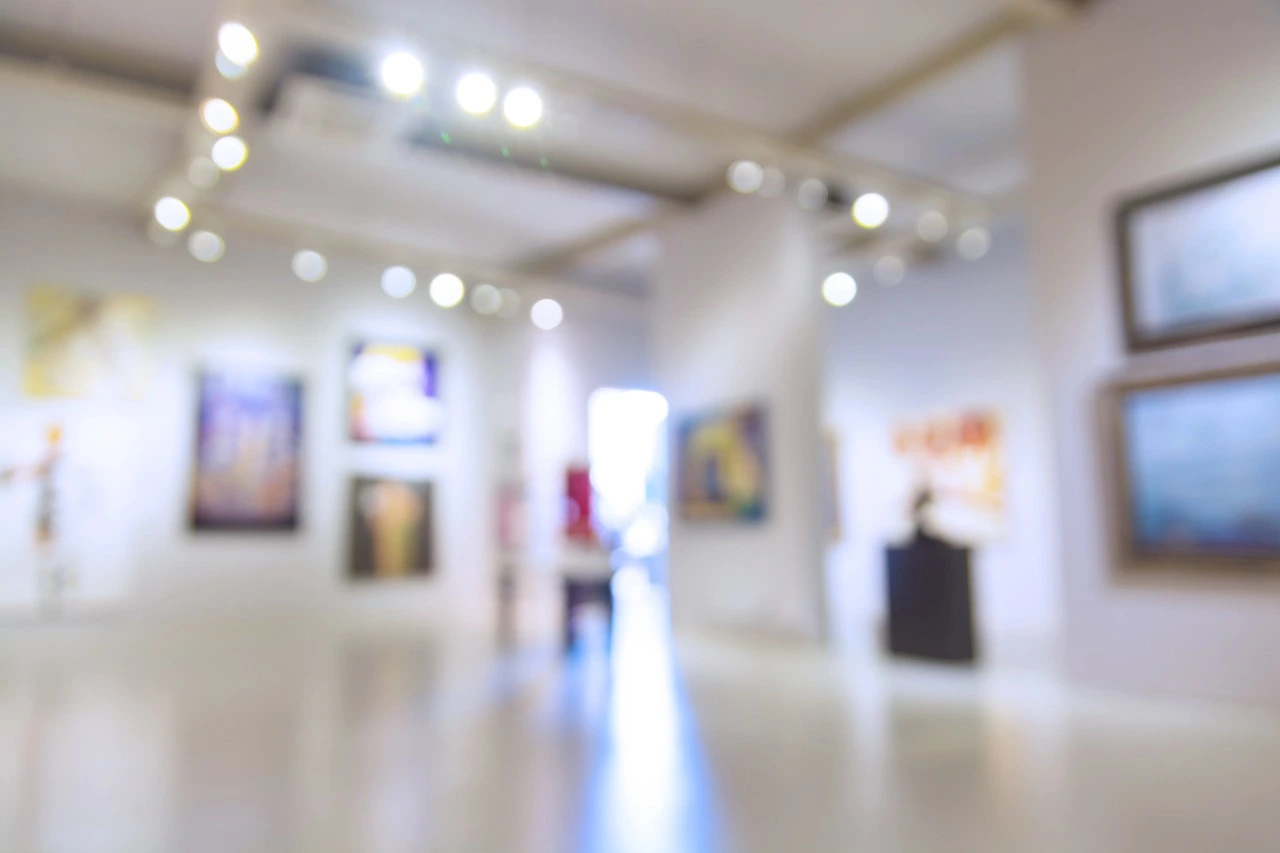 Brink's Hong Kong Fine Art Storage Facility Reflects Asia's Growing Art Presence
The vast 26,000-square-foot industry-leading warehouse covers all bases with a central location, state-of-the-art technology and security, as well as a team of art handlers that uphold industry leading standards.
The Chinese art market has evolved from one that was once steeped in tradition and celebrated for its antiquities to a powerhouse that now encompasses both regional and global offerings that span the past and present. A place of rapid and unprecedented transformation, the county's new generation of art buyers purchase Western masters and leading contemporary names with gusto while new government initiatives promote creativity amongst a new generation of emerging artists and have seen a wave of new cultural institutions opening up at an exponential rate.
In line with this demand, Hong Kong, which is carving out a name for itself as an artworld supercity, entered into the 2019 art fair season boasting the region's newest and most advanced fine art storage facility. Brink's Fine Art Services, the preferred logistics partner for Art Basel and Art Central, debuted its 26,000-square-foot industry leading, state-of-the-art warehousing to coincide with the influx of shipments arriving to be showcased during one of the busiest weeks for the art world internationally.
"Art is a continually developing and pioneering medium, and the infrastructure that supports it must also take bold steps to stay ahead of the market's demand for increasing volumes," said Zohra Azi, General Manager of Brink's Fine Art Services in Asia. "When you couple this with our mission to continually improve upon the service we offer our clients, the establishment of a much larger facility for Hong Kong was the natural next step for us. The city is now the Asian hub for Brink's Fine Art Services from which we service and support both regional and international galleries, fairs, museums, collectors and event organizers. And being a truly international company, we are able to personally look after most clients at both ends of the shipping chain, something which provides them with tremendous peace of mind."
Conveniently situated in the Port of Hong Kong, one of the world's busiest freight hubs, the Brink's Fine Art Services Art Vault accommodates the varying demands of art, design, antiques and supporting materials. The facility's adaptive design takes into account the harsh atmospheric fluctuations that Hong Kong regularly experiences, maintaining the contents at their optimum temperature and humidity levels. In parallel, Brink's Fine Art Services' fleet provides equal reassurance with climate-controlled security vehicles offering seamless custodial service from door-to-door.
With the understanding that experience, execution and expertise are just as important as hardware, Brink's Fine Art Services' dedicated full-time team of art handlers are some of the most highly skilled in the industry. The team benefits from advanced training programs and initiatives that have resulted in industry-leading levels of employee retention and unmatched professionalism. Indeed, it's unusual in an industry the size of fine art logistics to be able to develop and maintain quality control standards that meet internationally recognized levels, but our global network encompasses unrivaled expertise, experience and strength. We also have access to systems and procedures that uphold some of the world's most stringent quality assurance standards, such as ISO 9001 and 14001.
Brink's Fine Art Services continues to grow in-line with the increasingly globalized needs of the art market, having established itself within the key hubs including London, New York, Dubai, and Shanghai. The opening of the new Hong Kong facility ensures fluid transition between the East and West, but also places Brink's Fine Art Services at the center of one of the most dynamic regional markets in the artworld today.
More from our insights library:
Sand-dusted mugs, lava stone lamps, and hand-knotted carpets adorned with subtle motifs —everything about the Downtown Design Dubai exhibition exudes elegant simplicity. But transporting these delicate, limited edition items is anything but simple. From packing to shipping, customs declarations, taxation, delivery, unloading and installing, there are many stages to global art logistics.
Read More
Brink's Fine Art Services Unveils Largest Art Storage Facility in Middle East
Investing in new, state-of-the-art equipment and technologies is part of Brink's Fine Art Services' mission to drive forward innovation while consistently delivering unparalleled service and infrastructure to its customers.
Read More